Between the 28th and the 31st of August the ARTDOOR Creation Camp will be unfolding. The camp is dedicated to the ARTDOOR – Big Art Meets Nature competition winners, organized by the Culturaft Association, with the support of the Mures County Council, in partnership with Romanian Architects Order, Mures branch. The 10 winning work of arts will be displayed for the first time at AWAKE Festival,on the estate of Teleki Castle, between the 1st and the 3rd of September.
The outdoor exhibition will include the art work "Give more sky to the flags", of Mircea Cantor, one of the most well-known Romanian contemporary artists and president of the ARTDOOR competition. The sculpture, representing two flags that meet, will be exhibited for the first time in Romania, on the grounds of Teleki Castle in Gornesti, after it enchanted the public abroad. It was presented in Paris, at the Tuileries garden and Art Bassel Miami gallery. The sculpture is made out of rusty steel of high resistance (CorTen) and symbolizes the interaction between cultures.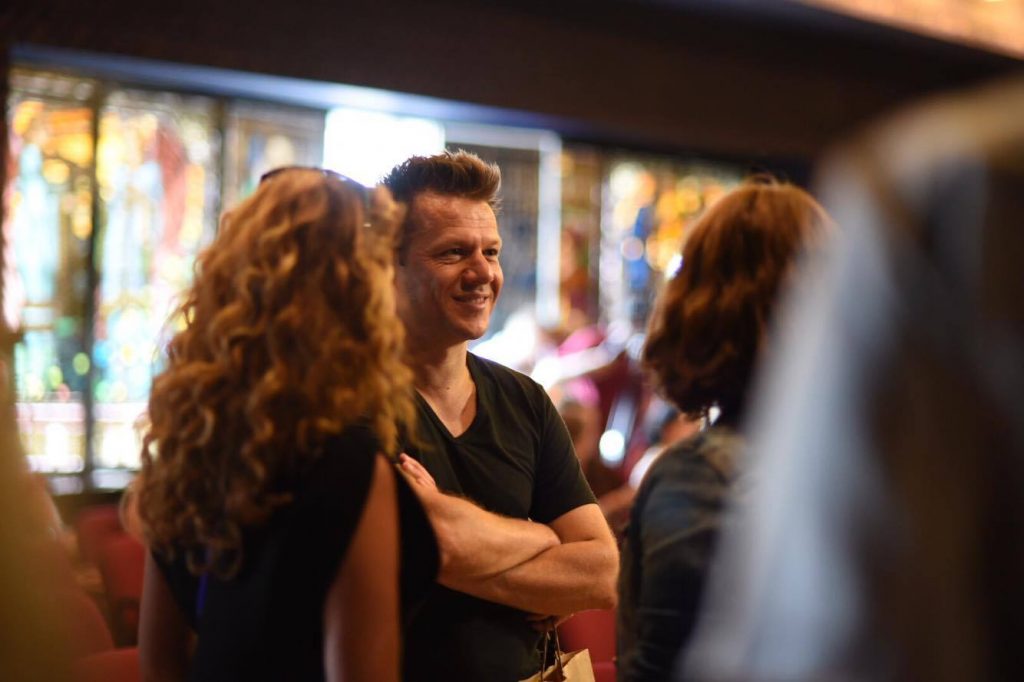 Mircea Cantor, born in 1977 in Oradea, studied at Cluj-Napoca Arts University. His artworks were exhibited in famous museums and galleries like The Museum of Modern Art from New York and Pompidou centers in Paris. In 2013 he had his personal exhibition in Romaina – Q.E.D., at the Museum of Contemporary Art from Bucharest.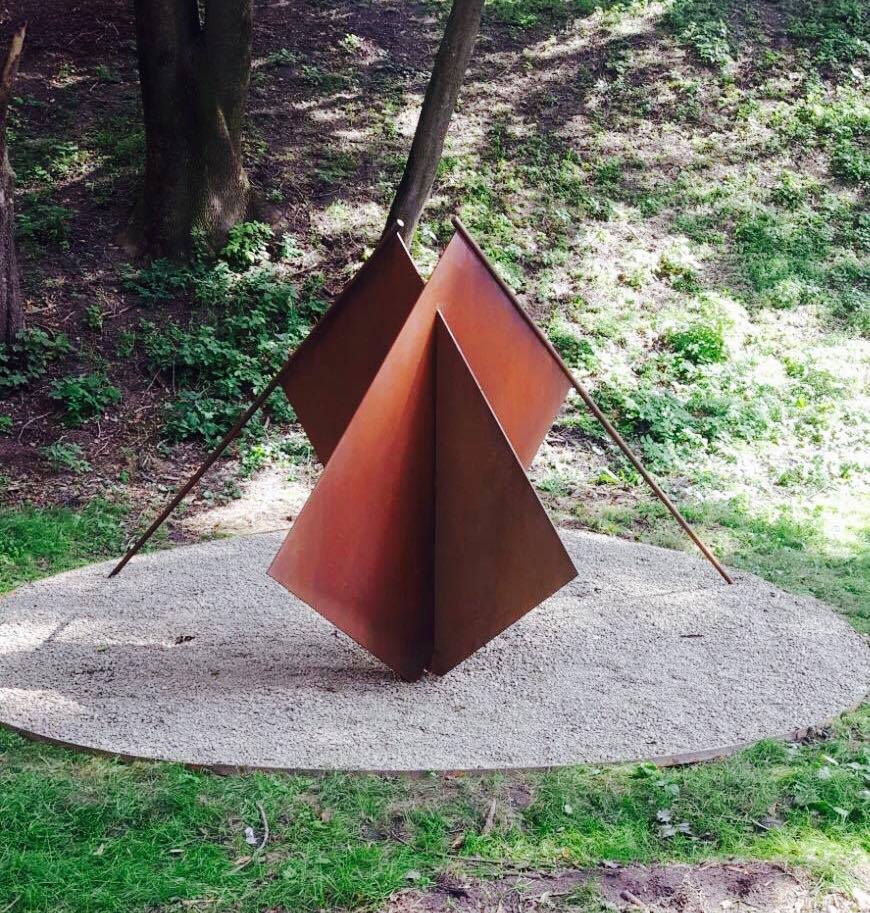 Along with "Give more sky to the flags", the festival audience will be able to admire the oversized installations of ARTDOOR winners:
Catalin Nicolae Oancea – "Mirroring"
Emil Dobriban – "Tree body vs. Timber"
Marius Burhan – "The Tower"
Obie Platon and Diana Grigoras – "Sonor Portal"
Rizi-Alina Rizescu, Bogdan Stefanescu and Mihaela Popescu – "Fluid"
Stefan Radu Cretu – "Stromatopteryga"
Special prizes:
Ileana Oancea – "Countess"
Ildikó Oláh, Emese Pop, Eszter Kilén, László Kopacz – "The Woven Castle"
Julien Britnic – "Trees Are Living Statues"
OAR prize:
Laura Borotea, Diana Vlasa, Macrina Moldovan, Roxana Nae and Gabriel Boldis – "The Eclipse"
Grolsch prize:
The exhibition will include the artwork "Lampnest", created by Alexandru Fleseriu and Andreea Muresanu, awarded by Grolsch , main sponsor of AWAKE.