Arriving in the hear t of Transylvania, AWAKE presents a journey that travel through the history of noble families from the surroundings, at some of the most beautiful castles from Valea Muresului. AWAKE Festival Castle Break Tour begins from within the festival and follows a cultural tour. Together with Arche Association, we bring a new activity for the history and art lovers.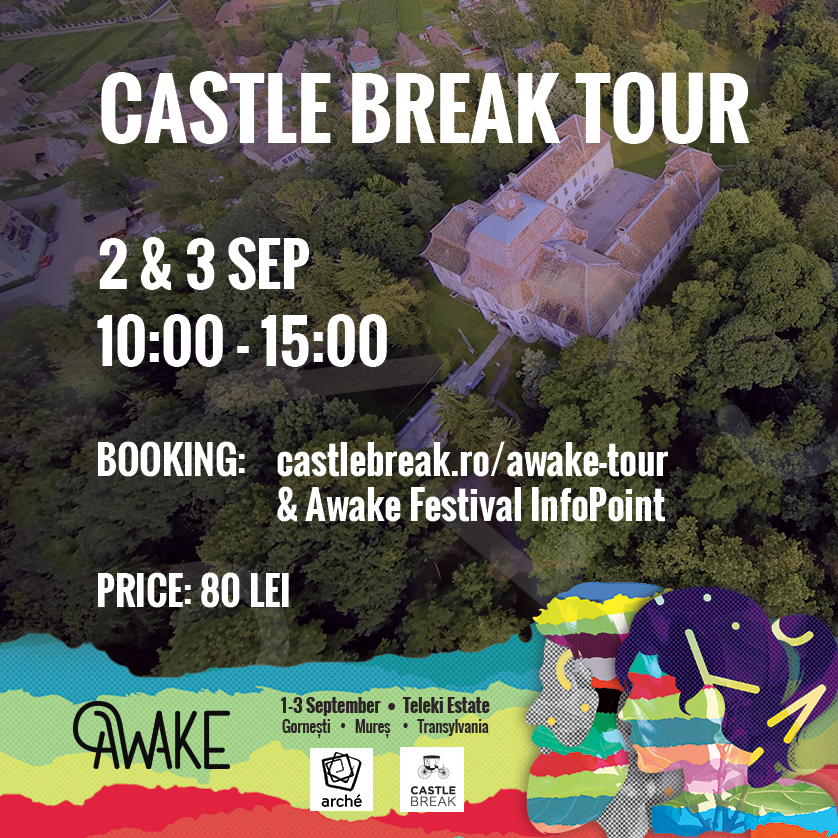 Tour sites:
Teleki Castle and the village's church
We'll find more about the history of the castle and Teleki family and discover the story of the architects who linked Gornesti to Bratislava and Budaptest.
A visit at a violin craftsman's studio
Visit at Kemeny castle
After many years in which the castle wasn't available for the wide public, the Brancovenesti castle reopened its gates in autumn 2014. We we will find out more about what the owners prepare for the castle and also have the opportunity to be part of its new tale.
How to participate?
Book your place here or come to the Info Point.
When: 2nd and 3rd of September
Journey duration: 10:00 – 15:00
Price: 80 lei – includes transport.
Contact person: Laura Chira 0721 241 193
Presented by