We promise an eclectic experience, not just concentrating on music, but also celebrating various forms of art and the picturesque outdoors, in a cozy, enchanting, intimate and unique landscape, where freedom of expression will be highly valued.
Have a sneak peak: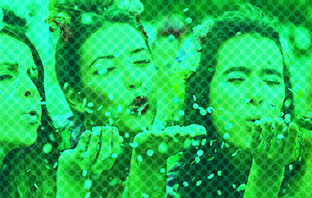 Culture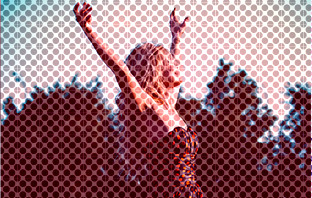 Wellness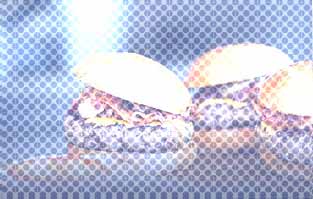 Gastronomy
FOREST LOUNGE – a relaxation area in the middle of the forest with a rich selection of titles from Litera publishing house that will be available for browsing and borrowing in the festival's library: FOREST Library. For other kind of exercises for the mind, check out BOARD GAMES by the Lake.
FEED YOUR MIND Platform – an interactive and discussion-driven area where festival goers can find their daily dose of inspiration and information. Starting with Open Mic sessions where young entrepreneurs are encouraged to share their stories and promote their initiatives, to speaker panels from different creative industries, Feed Your Mind Platform addresses those who are always looking for inspiration and whose mind and imagination are working at maximum speed.
CINEMA UNDER THE BRIDGE – each evening, starting with 20:30, cinema lovers can watch a special selection of movies powered by Transylvania International Film Festival.
INTERACTIVE THEATRE PERFORMANCES – discover theatre in an interactive manner, be a part of the play and enjoy a different kind of show.
TREEHOUSE STAGE – this will be, just like the name suggests, a stage set up in one of the oldest trees of Teleki estate. Each day between 17:00 – 20:00, there will be a DJing workshop, available for everyone, with DJ Undoo and Psihotrop. Te evenings will go to students of TheDJ.ro school and winners of the AWAKE the DJ in you contest.
Our amazing local partners will definitely bring on the fun so do visit Chill Garden by J'ai Bistrot, where everyday Brody & Dr. Panda, Dex and Le Minion will mix some music, and The Wire by Office Clubul Presei, where you cand enjoy theater plays and performances from Țapinarii and Fără Zahar (1st of September), The Bread Pits and Straight from the Bottle (2nd of September), Soul Serenade and Ska-Nk Acustic (3rd of September).
SERENITY MEADOW – a space dedicated to physical and spiritual relaxation. A SHISHA Lounge with flavored hookahs, a delicious fresh fruit bar but also fitness, yoga and pilates sessions, scheduled in the morning, for those who want to be ready for another festival day.
BAZAAR – this one's for the shopaholics and those who find relaxation while shopping. Find in our BAZAAR a complete list of clothing and accessories for festival.
THE PLAYGROUND – a space where people of all ages can play, featuring a zip line, a climbing wall, indian bridge, human fussball, box tower and for the daring – archery.
The festival will have two main food areas: The Castle Food Court and The Garden Food Court, where the public will feast on different types of dishes, from traditional to gourmet and street food.
A surprise for all the wine lovers is the festival's own wine, courtesy of Crama Liliac from Transylvania. Awake Festival Official Wine by Liliac will be available for tasting at Bruno Wine bar, along with other varieties like Young Liliac Fresh and Liliac Fetească Regală.
For those who prefer beer, The Experimentalist Brewery – provoked by Grolsch is the place to be. Their selection includes Grolsch Premium Lager and Grolsch Weizen (wheat, blonde, unfiltered beer), specialty beers, craft beers, imported beer, flavored beer and cider.