The location of a festival is just as important as the artists and the activities taking place. The uniqueness, atmosphere and energy of the event is often given by the place where it happens. This is why we're sharing some information about the Teleki Castle's park and a bit of its history.
The estate is located in the heart of Transylvania, in Gornesti village from Mures County and has the name of the Teleki family, a nobile family with a long and interesting history.
The land was offered by Sigismund von Luxemburg, in 1405, to Somkereki Antal, who was amongst the ones who saved Sigismund's life, following a lost battle;
One of Antal's sons built a partially stoned fortificaton, surrounded by a defense ditch and provided with a mobile bridge at the entrance;
The field became the propriety of Banffy family, but just for a few years, until 1674, when Teleki Mihaly took over.
More villages are donated to Teleki Mihaly and Gornesti was one of them. After his death, the settlement inherited by his youngest son, Sandor Teleki, protector of the Transylvanian reconstituted church and educational establishments;
Samuel Teleki, son of Sandor, born in Gornesti, chancellor of Transylvania, builds the Telekiana Library in Tirgu Mures. He shared his love for books with his son, Laszlo Jozsef.
In Teleki family, literature was a big passion that has been transmitted from generation to generation, until the present, and AWAKE is celebrating this legacy through the Forest Library. Find out more!
The road to the baroque styled castle goes through the former ditch. Constructed in a Grassalkovich style, its principal characteristic is the U shape of the building;
Through the years, the park was enriched with rare trees, and within the defense ditch there was a lake installed, with a little island in the middle next to which lies a locust tree and a swan shelter;
Around the lake, more midget statues have been placed, caricatures of some French revolution figures, and some other statues of ancient Gods have been on the park grounds. Nowadays, the statues are sheltered within the castle's yard;
After being taken by the state during the communism, the castle returned under the property of Teleki family inheritor, who plans to restore the monument. For more information about how you can get involved, visit http://gernyeszeg.com/.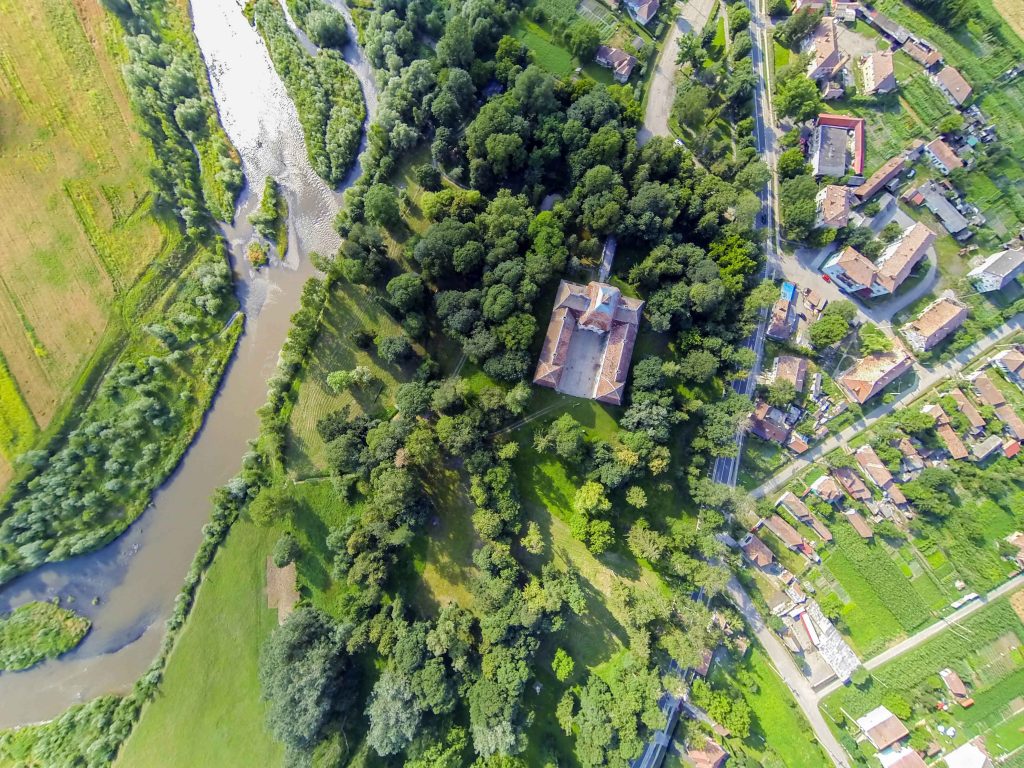 The estate of the Teleki Castle promises a lot of opportunities for creating a music and arts festival that will inspire its audience, but  also offer them a three day escape from the urban monotony, a chance to share ideas and other multiple activities.