Only a month left until the first AWAKE Festival edition, music and arts festival which promises a real artistic and cultural experiences in one of the most spectacular parks from Ardeal: Teleki estate from Gornesti. Even though music is the main attraction of the festival, films and theatre won't miss from our event programme. A special cinematographic production selection, disposed by the Transilvania International Film Festival, will be available at the Cinema Under The Bridge, while on the festival alleys there will be fragments of classical plays, in partnership with Tirgu Mures Arts University.
Arranged exactly how it's name suggests, under the stone bridge from Teleki park, in a wonderful  meadow which can host dozens of passionate film and short film spectators, Cinema Under The Bridge will be open every day of the festival , when the sun sets down. The film schedule will be disposed by TIFF and will include two screenings each night, one starts at 20:30 and the other one at 22:30, this way the AWAKE audience will be able to watch:
Friday, 1st  of September
20:30 – "Summer is over", d. Radu Potcoava (1h45);
22:30 – "God forgive us"/"Que Dios nos perdone", d. Rodrigo Sorogoyen (2h04);
Saturday, 2nd of September
20:30 – Romanian short films from TIFF 2017 selection (1h51);
22:30 – "The History of Love", d. Radu Mihaileanu (2h14);
Sunday, 3rd of September
20:30 – "The Student", d. Kirill Serebrennikov (1h58);
22:30 – "Dogs", d. Bogdan Mirica (1h44).
For the ones who love theater, there are some classical plays fragments being prepared, which are going to be interpreted by the actors team coordinated by Cristi Bojan, graduate of a film and theater course, who works at Tirgu Mures Arts University. Among the 20 actors who will come to AWAKE there are students of the Tirgu Mures Arts University, high school students of Arts High School, but also members the Guga Jr. group of Tirgu Mures National Theater. They will play approximately 30 roles, in more pieces of classical plays, like "A Midsummer's Night Dream", "The Taming of the Shrew" and "The Tempest" by W. Shakespeare, "Scapin the Schemer", "The Physician in spite of Himself" by Molier and "Don't put Love at Try" by Bassilio Locatelli. The fragments will be played in different locations within the festival, in the natural setting of Teleki park, using the "urban theater" concept.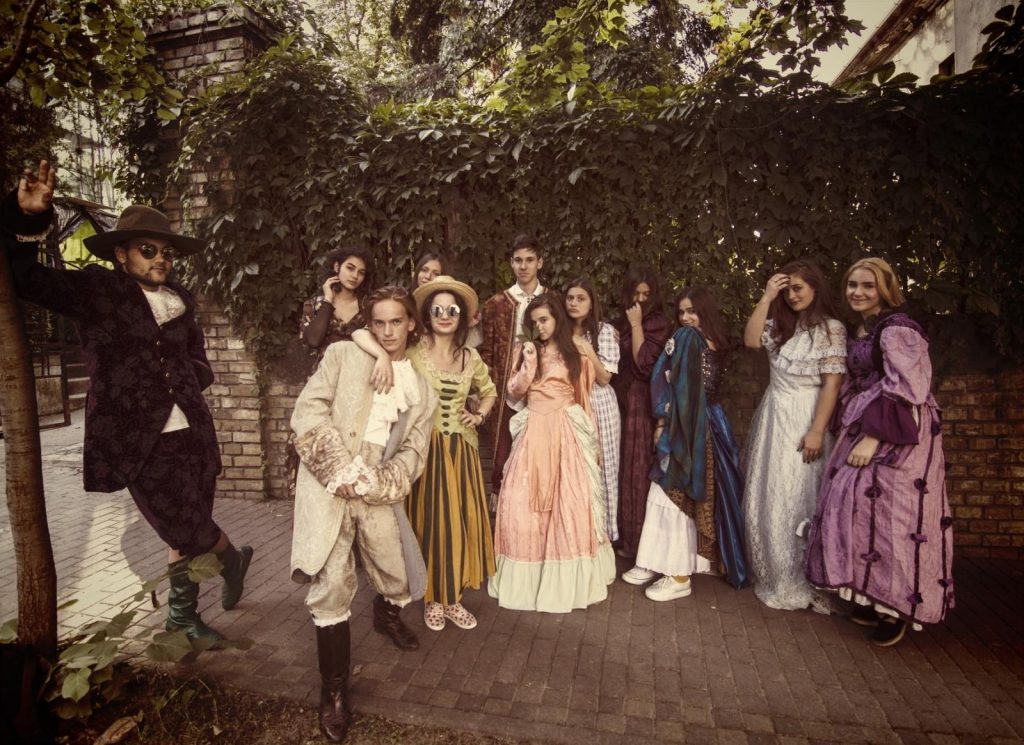 The first edition of AWAKE will take place between  1- 3 September, just a few kilometers away from Tirgu Mures, on the fabulous estate of Teleki Castle in Gornesti. Music, oversized artistic installations, special designs, films, theater, books, food and beverages – all of these sound very promising for anyone who wishes for a summer vacation, at Count's Teleki castle.